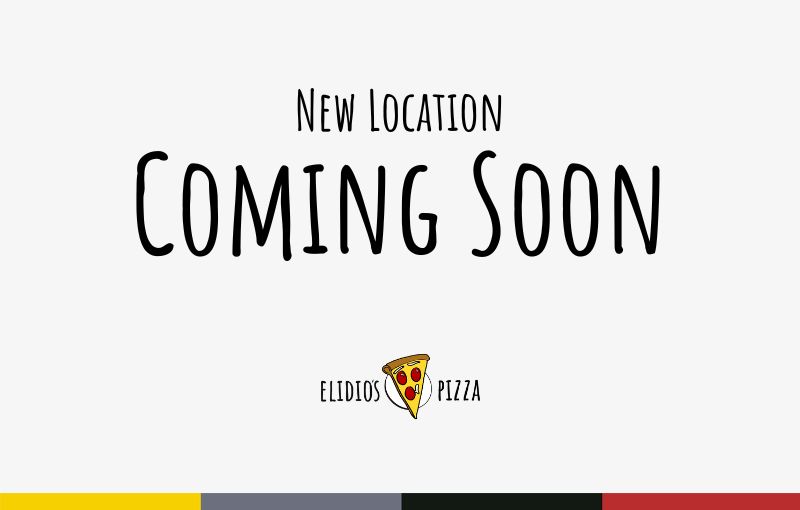 Get ready for more mouth-watering New York-style pizza, folks! We're thrilled to share that we're expanding Elidio's Pizza family with a new location coming your way. Yes, you heard it right – your favorite pizza place is getting even closer!
Over the last 15 years, your love and support have been the secret toppings to our success, and we're excited to serve up more of our delicious slices in a new, vibrant space.
We're currently perfecting the last details, aiming to create a spot that combines our iconic Elidio's charm with a fresh, contemporary vibe.
Stay tuned for more updates and sneak peeks into what we're cooking up for you. Until then, keep those pizza cravings coming and visit us online or at our existing location. More pizza, more love, more Elidio's – coming soon!